We are not interested in simply getting you representation and we don't simply refer you to consultants because we have a financial interest or they work for our affiliate office (because we don't have any). You and your concerns deserve better than that. At MainStreet Advocates we provide independent tailored assistance in developing state and local government solutions by thoroughly understanding your needs.
We have experience working in and for each level of the state and local government. We understand the processes and needs of these organizations and develop national state and local strategies that work. We understand the world of state and local consultants, what their fee structures are and ought to be and how to work with them to achieve success. Our state and local experience and personal service are what sets us apart. At MainStreet Advocates we are focused on strategies that work, not just relationships.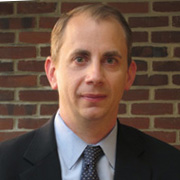 Kevin Canan – Managing Partner
Kevin Canan is the Managing Partner and Founder of MainStreet Advocates. Mr. Canan is an attorney who has over 25 years of government relations, government, public policy, campaign and legal experience. He has worked for local, state and federal elected officials.
Prior to founding MSA, Mr. Canan solely created and developed the state and local government affairs function for Covidien, a $12 billion global health care manufacturer. Mr. Canan was responsible for developing the overall state and local government affairs strategy for the company. He led numerous legislative, regulatory and grassroots / grasstops campaigns in multiple states and localities. Additionally he was responsible for vetting and retaining state and local lobbyists and consultants throughout the country.
Prior to that, Mr. Canan was Vice President at a Washington DC based state and local government relations firm where he crafted legislative, procurement, regulatory and grassroots strategies for clients nationwide.
Mr. Canan also served as counsel to leadership in the Massachusetts State Senate where he drafted and negotiated numerous pieces of legislation including the State's annual budget and the State's landmark universal health care bill. In 2006, Mr. Canan was a consultant to two gubernatorial campaigns crafting policy, media and field strategies for the candidates. In addition, Mr. Canan served in numerous policy and legal roles for the Mayor of Boston.
Mr. Canan has worked on five Presidential campaigns in numerous states throughout the country including: Connecticut, Florida, Massachusetts, New Hampshire, New York and Virginia. In 2000 he served as a legal advisor to a Florida political party in connection with the Presidential recount in Florida. While in law school, Mr. Canan served as the Law Clerk to the Vice President of the United States.
Mr. Canan received his B.A. in political science from Allegheny College and his law degree from Northeastern University School of Law. He was named a "rising star" in both 2006 and in 2007 by the publishers of Super Lawyers and Law & Politics magazines. He resides in Bethesda, Maryland with his wife and two daughters.
The Network
Other firms believe they can "parachute" into a state capitol or major municipality and achieve success. We do not. We believe that the best way to achieve success with state and local government is by working with the best people on the ground; those that live and breathe it locally. They are a necessary component of your, and our, success. Thus we have developed relationships with over 10,000 professionals throughout the United States, the largest network of its kind. Our network includes the top consultants in every state and every major municipality. The group includes former governors, legislators, mayors, city and county council members and key staff. We work with Republicans, Democrats, Independents and non-partisan consultants with one caveat; they have to be the best for your particular needs. These consultants have worked at the highest levels both inside and outside of government. We also maintain the highest ethical standards in choosing the right consultants for our network to maintain your reputation.
Finding the right consultant, with the best relationships that fits into your team seamlessly is our specialty. Our affiliations are broad and not tied to any one consultant in a given market; rather we research, review and initially conduct confidential, client approved conversations to ultimately find the best qualified consultants.